Artisan Market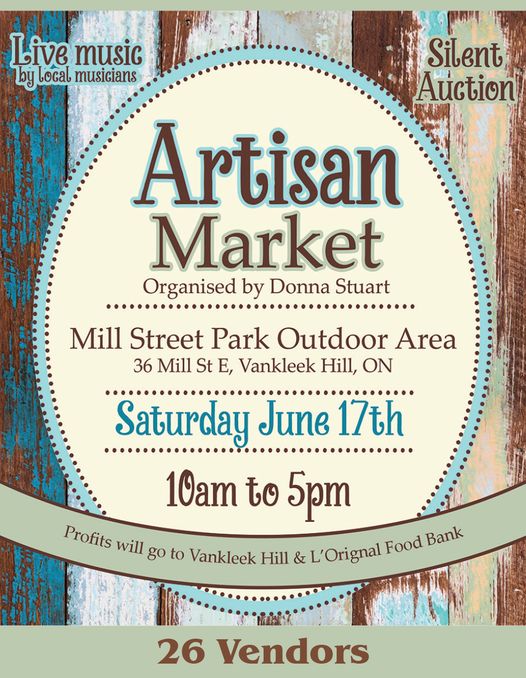 Come & Check it Out!
June 17
@
10:00 am
–
5:00 pm
Are you looking for something fun to do on Saturday, June 17?
Come visit the Artisan Market at the Mill Street Park in Vankleek Hill, from 10 to 5 p.m. There will be live music, a silent auction and 26 vendors!
*Fundraiser for the Vankleek Hill & L'Orignal Food Bank
Mill Street Park, Outdoor Area, Vankleek Hill
This Event is brought to you by